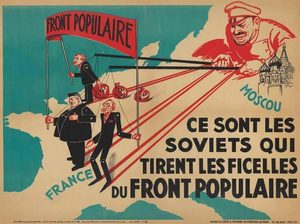 Plus ça change
The bourgeois produces the Bolshevist, inevitably as every half-truth at length produces the contradiction of itself in the opposite half-truth.
- D.H. Lawrence
Recent Comments
We should all be elites. Something to look forward to? We just forgot how. Being able to remember what we have done in past lives will surely...
---
Looking back through the 60s the CIA has set all of the problems that we have today. They started all this mess, the fourth reich Nazi Bush CIA...
---
This is happening in a different form in Chile. It was under UN/Soros directed outgoing President Bachelet (who will probably move on to a second...
---
I remember a time back in the 60s. if you had hair covering the top of you ear or side burns past the middle of your ear you got kicked out of...
---
Try this: All I Really Need To Know I Learned In Kindergarten by Robert Fulghum - an excerpt from the book, All I Really Need To Know I Learned in...