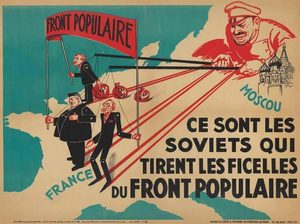 Plus ça change
I'm not afraid of storms, for I'm learning to sail my ship.
- Aeschylus
Recent Comments
When multiculturalism is being extolled we are presented an imposter, a fantasy of multi-culti harmony of skin and hair but all acting like...
---
Here's a fun mental exercise... ~~~~~~~~~~~~~~ You are in a huge on-line debate. Thousands of people are watching breathlessly, among them, your...
---
Lynn Forester de Rothschild is also a member of the Rockefeller CFR, along with the Clintons and George Soros. The Economist is a CFR corporate...
---
Er, in the headline... "town tall " should be "town hall ".
---
The coward from Broward. Seems like a snappy headline. 😖