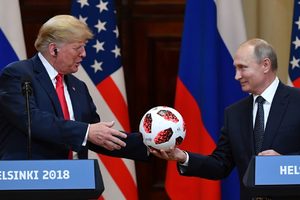 So much winning
Dante once said that the hottest places in Hell are reserved for those who, in a period of moral crisis, maintain their neutrality.
- John F. Kennedy
Recent Comments
And how many dead children is the US responsible for in Afghanistan, Iraq, Libya, Syria and Yemen
---
RT senior editor says he could be evicted in days or weeks: [Link]
---
Excellent article! How precious an insightful and rational article has become in a world completely triggered and histeriziced.
---
Only when one assumes that all the troubles, in-fights, schisms and resulting disempowerment of the natives was the objective from the very start,...
---
We were allowed to see one CCTV clip - the couple walking with the red bag ... possibly the Skripals though it didn't look anything like them We...