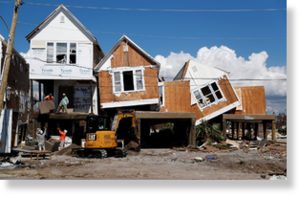 Damaged houses in Mexico beach, Florida, as a result of hurricane Michael are seen as the clean up continues
The great danger is that under the pressures of anxiety and fear, the alternation of crisis and relaxation and new crisis, the people of the world will come to accept gradually the idea of war, the idea of submission to total power, and the abdication of reason, spirit and individual conscience. The great peril of the...cold war is the progressive deadening of conscience.
- Thomas Merton
Recent Comments
I LOVE IT! +1 IF TRUMP PUTS APPROPRIATE PRESSURE ON THE FBI, DOJ(sic), et al., to properly pressure & prosecute these type 'sub rosa'...
---
So are they going to deafen and blind people before warning them that they have to clear out or get vaporized?
---
I'm all for a safe and peaceful society but street patrolling robots makes me want to acquire some sort of EMP device. Sometimes I feel like...
---
lol Evster. In my opinion Mansized is kind of a stupid name for the Kleenex. I can just feel the surge of testosterone as I wipe up my sniffles....
---
While the Gulf States may have thrown in the towel, i cannot see Israel doing the same.