About Haddy Nuff
I'm a Realist. On the ideological scale I would consider myself a Moderate Centrist for my political beliefs. Appalled with fake MSM news, neoconservative and neo liberal politicians, deep-state globalists and their sycophants -- but I love Sott.net
* I believe we should focus attention on our most pressing issues at home instead of involving ourselves in non-threatening issues abroad.
* The government should not undermine the rights and privacy of its citizens under the guise of national security.
* Government over-regulation stifles innovation and economic prosperity.
* I support free market policies that create opportunity for personal liberty and success.
In General:
* I side slightly towards "Tough" love and have little sympathy for those that break the law or make bad choices.
* Believes the Millennials should loose that arrogant "entitlement" mentality and earn their own salt like the rest of us has to.
* Left or right wing extremists and radical progressives have no place in my world.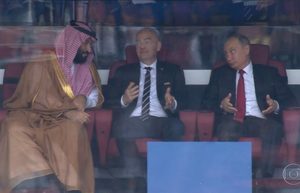 "That's life!"
A nation that is afraid to let its people judge the truth and falsehood in an open market is a nation that is afraid of its people.
- John F. Kennedy
Recent Comments
I read about half of 'Man and His Symbols' when I was 19. There was a copy of it lying about at work. It was like one of those wine tastings where...
---
Fuck this, everytime I post anything with 'Hamas' in it I will replace it with 'the Bogeyman' because it makes about the same sense....
---
Six cents ends this and with hardly any mess if one shoots straight down [Link]
---
I hope that some of that important documents in storage have been replicated and kept somewhere else that's safe. More importantly, I hope that...
---
It's rare to see me ready to hang a defendant, but . . . argh! . . . Also, I LOVE the latest kindergarten language absurdity in the new legal term...