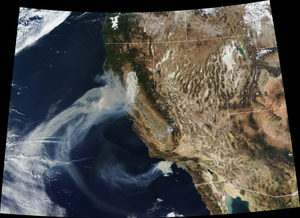 The Camp Fire east of San Francisco and the Woolsey Fire west of Los Angeles make 2018 California's worst-ever wildfire season
Everyone thinks of changing the world, but no one thinks of changing himself.
- Leo Nikolaevich Tolstoy
Recent Comments
"New report identifies dangerous Web domains" But in my opinion, not all the domain are harmful. I am also a web developer and working from last...
---
The Clintons and all their ilk tend to be teflon-coated - nothing sticks to them for long (and they are toxic). At this point it's strangely...
---
Oh dear! When playing "make-believe like your life depends on it" , the players either 100% know they are fakes, or have a sickening suspicion in...
---
It never was, nor was it ever intended to be a war on terror, it was always a wars of terror . . . Marketing you see . . . and people bought that...
---
Wowa twice in 20 mins Javed +1 How about looking at Julian for us : [Link]