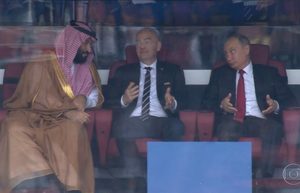 "That's life!"
Willing is not enough; we must do. Knowing is not enough; we must apply.
- Bruce Lee
Recent Comments
What a fine fellow Jeffery Sachs has turned out to be after his false start with the Chicago Boys. He is a very welcome addition to the ranks of...
---
International law doesn't apply when you're self-chosen. Moral law doesn't apply when you're not human.
---
They still haven't told us how they date 'stone'. And so their guess at the age of these balls is also dubious. You can only date the organic...
---
You can add-a-dicktomy or you can cut-it-offomy, but you can't change your genetics. I'm in favor of the third bathroom. One for men, another for...
---
"....Six hundred thousand human lives. ....." Baby bush is was only doing what his handlers told him to do. So was O'bomb'em and Trump as well. No...