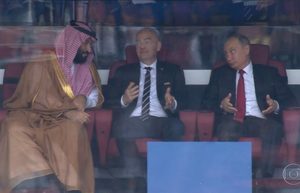 "That's life!"
Willing is not enough; we must do. Knowing is not enough; we must apply.
- Bruce Lee
Recent Comments
I wonder if by closer examination, whether we'll be able to find something that a lot of researchers miss and perhaps create a revolutionary new...
---
We shouldn't be surprised to find some cooked up CIA stunt attempted before this is all over.
---
If the madam who provides male entertainments in DC would please write a book, we could all discover what Europe, Canada, Russia and China know...
---
Oh there's always money for the biggest violator of UN resolutions on the planet....and in complete violation of the Symington Amendment too. It's...
---
Trump has protected himself. He has given big business huge tax cuts; he has given the military more than they asked for; he has funded social...