About Synwell
I have two boys, two dogs, two cats and one husband living the dysfunctional dream in Iowa. I believe what makes a person rich has absolutely nothing to do with money or things. I have learned that it's when I step back that I can see clearly. And just because something is believed to be true does not make it so - Whoever said Humpty Dumpty is an egg??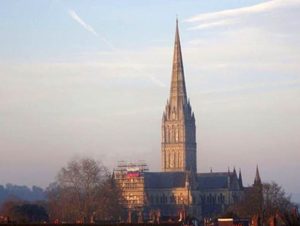 Salisbury Cathedral, 17 February 2019. Did you know? The spire is 123 meters tall, and famous throughout Europe...
When we talk about compassion, we talk in terms of being kind. But compassion is not so much being kind; it is being creative [enough] to wake a person up.
- Chogyam Trungpa Rinpoch
Recent Comments
"The answer will tell us all we need to know about what remains of the credibility of the mainstream media." Well, I think most of us have already...
---
It looks to me that it was humans who were fed dog food, not the other way around, because it was quite trashy, it seems.
---
I would have voted for Bernie last time around...but when he knuckled under to the dem machine and kissed Hillary ass, that was it for me. If he...
---
It's a weather balloon reflecting Venus onto some swamp gas. Now, look right here at this flashy thingy.
---
The first people created were Ethiopians, Black Afruikans. Done 6,000,000 years ago- Scott-Elliot. Ethiopia civilized and ruled the world for...