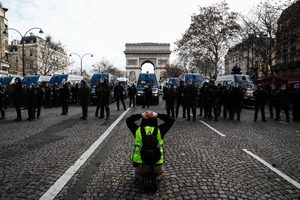 L'elite contre le peuple
Few people have the imagination for reality.
- Johann Wolfgang von Goethe
Recent Comments
Blessings on your journey, Bill! You were one of the real ones, and I'm thankful that you were here.
---
I don't think it's coincidence that all this is bubbling to the surface at the 11th hour, before Dems take over the house. It's just a weak show...
---
You can say that you cant deny reality - but saying different to what we think or thinking different than what we do - reveals a denial of reality...
---
Is it dystopia yet? You damn sure it is ;)
---
If you don't support the Israelis they will try and destroy you is what he meant by supporting peace.