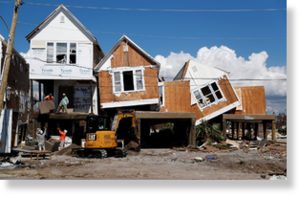 Damaged houses in Mexico beach, Florida, as a result of hurricane Michael are seen as the clean up continues
The great danger is that under the pressures of anxiety and fear, the alternation of crisis and relaxation and new crisis, the people of the world will come to accept gradually the idea of war, the idea of submission to total power, and the abdication of reason, spirit and individual conscience. The great peril of the...cold war is the progressive deadening of conscience.
- Thomas Merton
Recent Comments
My prediction, which I give about a 2 in 3 chance of coming to pass, is that MbS will be purged by someone, probably the Saudi military or...
---
Would that the editorial board of the CIA's WaPo should "enter" the Saudi embassy.
---
Again, it's called global warming...
---
They call it global warming. Seriously, look it up.
---
Ya know, if Europeans would just arm themselves for themselves, instead of for the elites to make war on each other, there would be a whole lot...