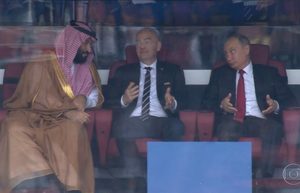 "That's life!"
A nation that is afraid to let its people judge the truth and falsehood in an open market is a nation that is afraid of its people.
- John F. Kennedy
Recent Comments
I enjoyed reading that.. thanks SOTT!
---
Dunno, which will be more shocking to discover for the human race: A. Aliens exist and are already here or B. Earth is a human-meat &...
---
Shut down all military exercises. Close all foreign military bases. Bring all US troops home. Do it this year and save $500 billion.
---
"A game with no winners at all." Is this not what they want: Equality? Winners just exemplify the inequality thats rampant in society. /sar/ This...
---
If that thing was real, what could we find exploring the oceans' secure deeps? Large alien bases?