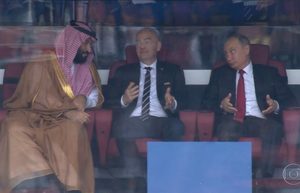 "That's life!"
Willing is not enough; we must do. Knowing is not enough; we must apply.
- Bruce Lee
Recent Comments
Such hubris. "See? We can build a 'better' 'Human' body. And if, instead of killing each other, all the world spent all its time and money on this...
---
This is fantastic! I love the baby in the pouch LOL
---
"Chesnuts roasting on an open fire" "Lipstick traces on a cigarette" "Urine crystals on a pair of ballet shoes" Nah, scratch that last one. It...
---
US police trains regularly with Israeli police and military, so that is expected. Next time they will use exploding bullets.
---
He should spend more time protesting 'sulfites'. It would do well for him and other Muslims who will suffer from his idiotic tirade. (Thank God...