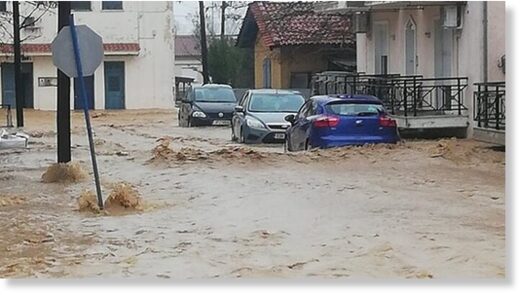 A firefighter was killed on Monday in the region of Evros in northeastern Greece during an operation to rescue dozens of children that were trapped in a school flooded by torrential rains.
The incident occurred as the fire service was called to a kindergarten and a primary school in the small town of ​​Apalos, near Alexandroupolis.
The fire engine was swept away by the rushing waters and overturned. A 46-year-old firefighter lost his life n the accident.