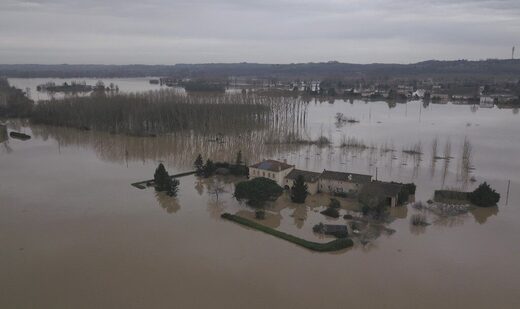 The French prime minister says that a natural disaster will be declared after floods in the south west saw dozens evacuated from their homes.
The département of Lot-et-Garonne in south west France on Friday morning had 45 roads that were impassable, while six schools were closed and dozens of people were evacuated from their homes.
Visiting the area on Friday, Prime Minister Jean Castex said that the formal declaration of a
catastrophe naturelle
(natural disaster) would be put in place "after the briefest delay possible".
After thanking the "quite exemplary" rescue forces and expressing the "solidarity of the State", Castex announced that the file for declaring a state of natural disaster "will be examined, as always with great diligence, so that it can be declared as soon as possible".