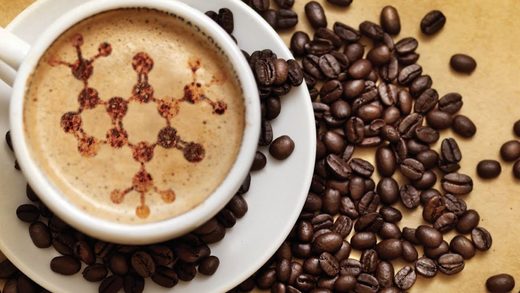 Michael Pollan laughs and says, yes, he's on drugs while conducting this interview. Okay, he doesn't use those exact words, but he acknowledges that he has a "tall, takeout container" of half-caff coffee at his side as we discuss, via phone, his latest project, simply titled
Caffeine
, available only as an audiobook from Audible. (Audible is a subsidiary of Amazon, whose founder, Jeff Bezos, owns
The Washington Post
.)
Pollan, the author of
The Omnivore's Dilemma
,
The Botany of Desire
,
In Defense of Food
and
How to Change Your Mind
— in which he has explored our complicated relationship with food, plants, drugs and many other things we take for granted — has turned his imposing analytical skills to caffeine, the most popular mind-altering chemical on the planet.
"For most of us, to be caffeinated to one degree or another has simply become baseline human consciousness," Pollan writes, well, reads in
Caffeine
. "Something like 90 percent of humans ingest caffeine regularly, making it the most widely used psychoactive drug in the world and the only one we routinely give to children, commonly in the form of soda. It's so pervasive that it's easy to overlook the fact that to be caffeinated is not baseline consciousness but, in fact, is an altered state."