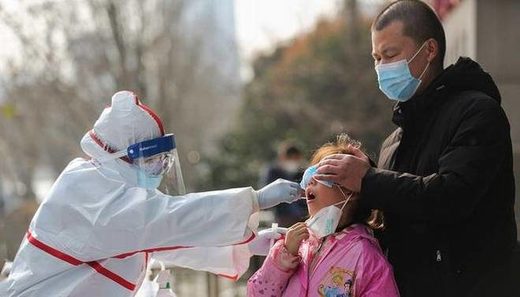 China does not know, or is not revealing, the magnitude of infection in the country
The
pandemic
is spreading like wildfire. What started surreptitiously sometime in late 2019 in Wuhan, China, has engulfed 172 countries and regions by March 25, 2020. Globally over 4,35,000 have been reported as confirmed infected, over 19,500 have died, and around 1,11,000 have recovered.
The virus is SARS-CoV-2; the clinical illness is COVID-19. When not specified,
reported numbers may pertain to either infection or disease or a mix,
misleading decision-makers to conflate the two.
The numbers of test results put out from China, the 'index country', have helped the world World Health Organization (WHO) and affected countries get a sense of the seriousness of COVID-19 and SARS-CoV-2 infection. In China, about 81,600 had confirmed disease; there were about 3,100 deaths. The crude estimate of case fatality was 3.7%. All diseased are infected, the reverse is not true. Not all infected are sick or tested. Hence, information from China is unhelpful to confidently project the probabilities/proportions that will get infected; get COVID-19 symptoms; develop pneumonia; die.