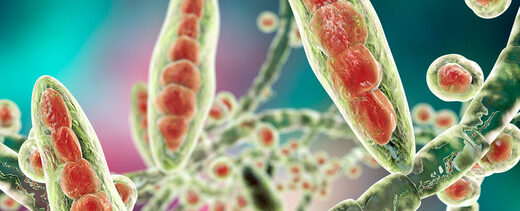 Two severe cases of ringworm identified at a clinic in the US city of New York have reportedly failed to respond to a common antifungal treatment,
according to a case study
published by the Centers for Disease Control and Prevention.
It's unlikely the two cases are directly linked
- with one patient developing the infection in the US in the summer of 2021 and the other in Bangladesh in the summer of 2022 - raising concerns over a potentially hidden outbreak of drug-resistant dermatitis.
Ringworm
is caused by any one of several dozen species of fungus
, and is not - as its name suggests - a worm. Also known as tinea or dermatophytosis, it threads its way through the skin or under the nails, irritating the tissues into producing red, itchy rashes.