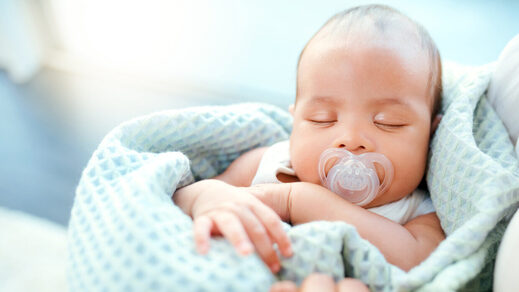 Babies born during the first year of the pandemic are developmentally and cognitively behind where they should be... and it isn't because of the virus itself. That is the shocking finding from a major new
study
in the journal JAMA Pediatrics on 255 babies born at a New York hospital between March and December of 2020.
In screening tests of gross motor, fine motor, and social skills done at the age of six months, pandemic babies scored lower than pre-pandemic babies. Whether the mother had Covid during the pregnancy, however, made no difference to the babies' development - regardless of how severe the infection was. So, if the damage wasn't down to the virus, what did cause it?
I spoke to Dr. Dani Dumitriu, co-author of the study and paediatrician at Columbia University, to find out more. She points out that although pandemic babies' scores were only slightly lower, these average differences could have profound long-term effects on an entire generation.