The toll from Europe's killer cold snap kept climbing Monday with nine new victims found in Poland, most of them homeless, and at least three people died after a Bulgarian dam burst.
Torrential rains and snowstorms lashing southern Bulgaria broke through the dam early Monday, submerging the small village of Biser under 2.5 metres (eight feet) of water, emergency services said.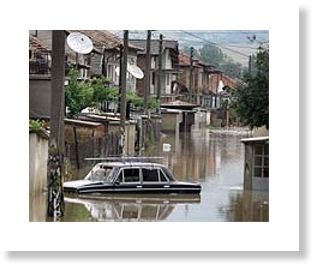 Biser mayor Zlatka Valkova told state news agency BTA three elderly men had drowned in their homes and a massive rescue effort was under way in the village of about 800 people.
"People are in panic," regional mayor Mihail Liskov said on national radio. "Ninety percent of the village is under water."