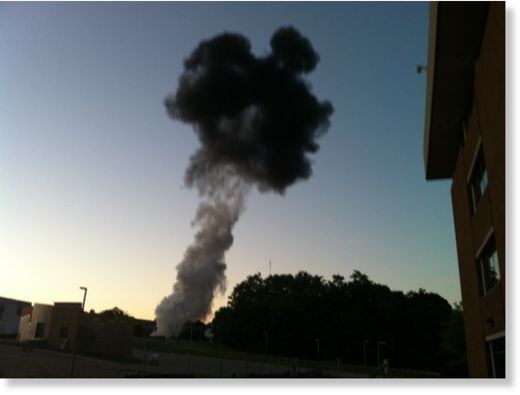 A transformer explosion at UMBC knocked out power to the campus and threw a massive fireball into the sky Thursday evening. As a result, UMBC was closed on Friday.
Around 8:40 p.m., one of several transformers adjacent to the campus police headquarters exploded, causing several small grass fires nearby.
A huge orange fireball rose above the police station.