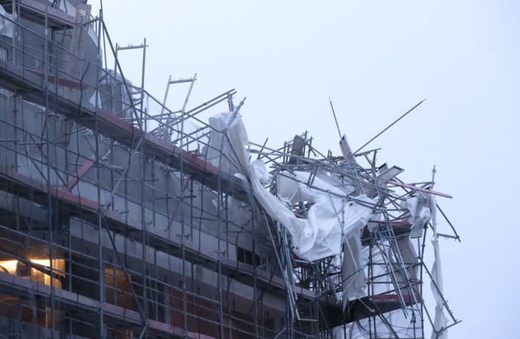 Gale force winds have battered Gibraltar, closing schools, bringing down trees and diverting flights.
Ocean Village saw its upper floor cover torn apart in the early hours of the morning, with steel bolts and scaffolding poles ripped off and bent.
The winds of more than 100km/h also meant that some flights from the Rock were diverted, with passengers transported by coach to Malaga.
Several schools have also been closed following safety concerns, with the playground roof of Notre Dame School partially collapsing, in addition to scaffolding falling on top of St. Anne's gymnasium.