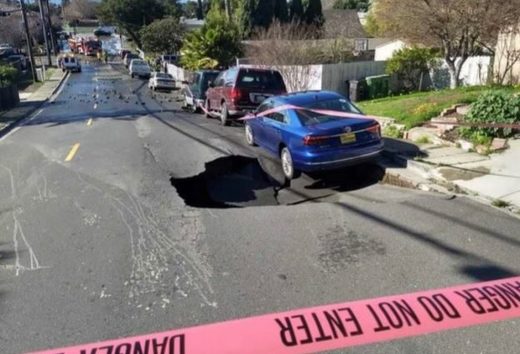 A giant sinkhole nearly swallowed a vehicle in Hayward on Sunday morning.
A KRON4 viewer sent photos of a blue Volkswagon that appears to be tipping over. KRON4's Spencer Blake says the giant sinkhole is connected to the water main break on Highland Avenue and Mission Street.
Spencer says the car was towed.