Experts have warned that there could be a massive wipe-out of birdlife, as well as a serious threat to residents in Kimberley, as avian botulism is being suggested as the most likely cause of the deaths of more than a thousand water birds at Kamfers Dam.
A water analysis expert from the Free State, Doctor Jan Roos, together with the Provincial State Veterinarian, Doctor Mcdonald Gayakaya and Kamfers Dam farm owner, Herbert Booth, inspected the dam and found hundreds of dead or dying geese, ducks and flamingos scattered on the banks or in shallow water.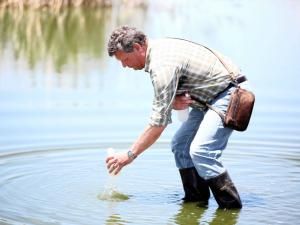 Roos was called in to collect water samples by Birdlife South Africa and the Save the Flamingo Association, and to do an analysis of the dam's water quality, while Gayakaya collected some of the dying birds to determine the cause of death.
The dying birds started appearing three weeks ago, according to Booth, who owns the farm on which the dam is situated.