The mystery of the floating orange goo has been solved.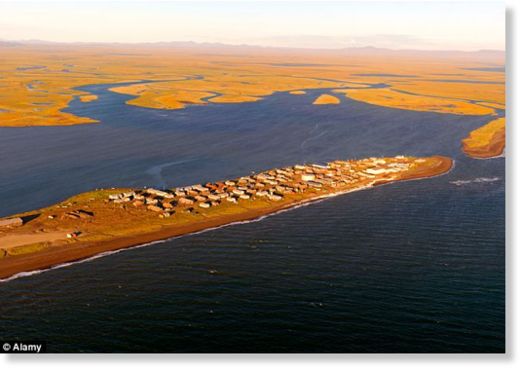 But the results have only served to increase the fears of the small Alaskan village which spotted the colourful sight struck on their lagoon for the first time ever two weeks ago.
It soon disappeared but the local Eskimo community, which relies on the surrounding waters for its very existence, feared long-term damage to the water quality and particularly the fish and plants they use for food.
At first the leading theory suggested the goo was made up of millions of microscopic eggs.
But now scientists from the National Oceanic and Atmospheric Administration have confirmed the presence of fungal spores which create rust, explaining the luminous colour.