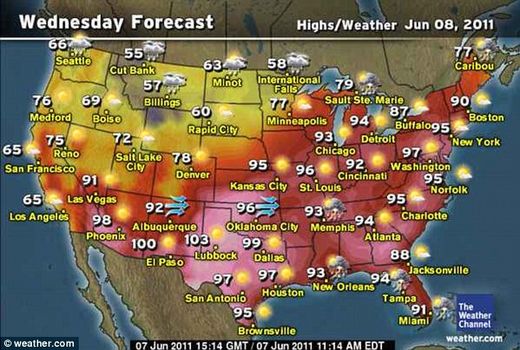 Parts of the East Coast were put on alert Tuesday for a heatwave as unseasonably high temperatures began sweeping the US.
Temperatures were expected to soar
up to 20 degrees above average
in the northeast and could break records by midweek.
The National Weather Service issued an excessive heat warning from noon Wednesday until 8:00pm local time Thursday for much of southeastern Pennsylvania, northern Delaware and west central New Jersey, including the cities of Trenton, Philadelphia, Camden and Wilmington.