Flood waters rose Monday in parts of Queensland but residents of a threatened town in the Australian state were thrown a lifeline with news that the levee on a swollen river might hold.
Thousands of Australians have been forced to abandon their homes as a record deluge sweeps through areas still reeling from last year's devastating flooding, with St George, in Queensland's south, under most threat Monday.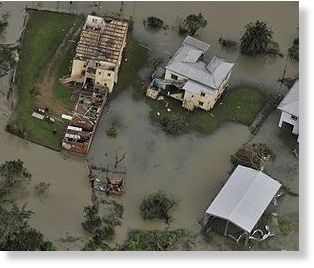 Many of its residents fled Sunday evening to evacuation centres in nearby Dalby or the state capital Brisbane, although some 400 stayed to help limit the damage despite a mandatory evacuation order.
Local mayor Donna Stewart said the Balonne River in St George, flooding for the third time in less than two years, had reached 13.48 metres (44 feet) and was expected to keep rising until at least Tuesday night.