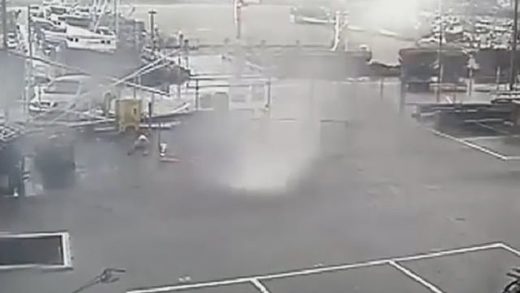 The National Weather Service in Eureka writes:
A waterspout developed over Humboldt Bay Thursday, January 25th around 4:40 pm and moved through the Woodley Island Marina, dissipating only a minute or so later. Security cameras on the island captured the waterspout moving through the marina onto the island. Thankfully, the damage reported was minor. However, because the waterspout moved onto land, it technically became a tornado. This is the first confirmed tornado in the NWS Eureka forecasting area (Mendocino, Trinity, Del Norte, and Humboldt counties) since the Fort Bragg tornado on December 5th, 1998.
Of course, I'm sure some alarmist will jump at the chance to say it happened because of "climate change".