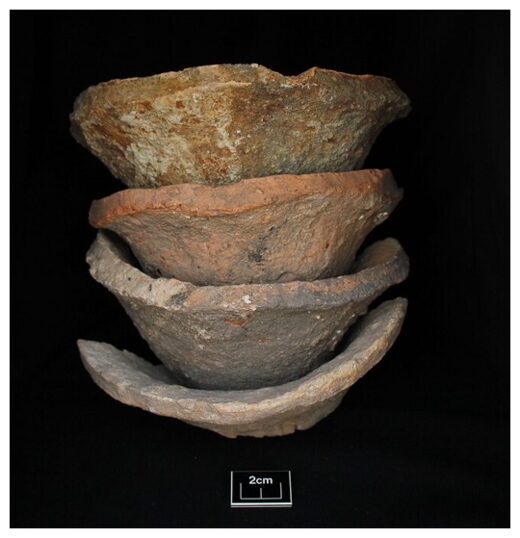 The world's first urban state societies developed in Mesopotamia, modern-day Iraq, some 5500 years ago.
No other artefact type is more symbolic of this development than
the so-called Beveled Rim Bowl (BRB), the first mass produced ceramic bowl
.
BRB function and what food(s) these bowls contained has been the subject of debate for over a century.
A paper published today (18 November 2022) in
The Journal of Archaeological Science: Reports
shows that BRBs
contained a variety of foods, but especially meat-based meals, most likely bone marrow flavoured stews or broths.
Chemical compounds and stable isotope signatures of animal fats were discovered in BRBs from the Late Chalcolithic site of Shakhi Kora located in the Upper Diyala/Sirwan River Valley of north-eastern Iraq.*
An international team led by Professor Claudia Glatz of the University of Glasgow has been carrying out excavations at Shakhi Kora since 2019 as part of the Sirwan Regional Project.*
BRBs are mass-produced, thick-walled, conical vessels that appear to spread from southern, lowland sites such as Uruk-Warka across northern Mesopotamia, into the Zagros foothills, and beyond.
BRBs are found in their thousands at Late Chalcolithic sites, often associated with monumental structures
.