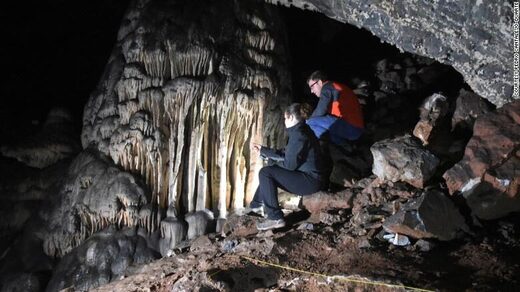 Whether Neanderthals thought symbolically and had an artistic sensibility has been a question that has vexed experts in human evolution.
But evidence is mounting that our Stone Age cousins were our cognitive equals and created forms of art in Europe long before Homo sapiens were on the scene.
A new study of a rock feature stained red in a cave in southern Spain has concluded that the red pigment - made from ocher - was intentionally painted, most likely by Neanderthals, refuting earlier research that said the red marks were natural.