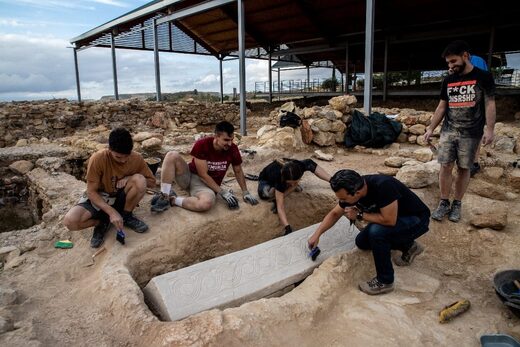 Archaeologists from the University of Murcia, financed by the Mula municipal council, the Cajamurcia Foundation, and supported by CEPOAT have excavated a sarcophagus at the site of the Roman necropolis at Los Villaricos, located 5km East of the city of Mula, in Murcia, Spain.
The discovery was made during the summer season of excavations among the ruins of a previously excavated
Roman villa, which was abandoned around the 5th century AD
.
During the Roman period, Los Villaricos
was a large-scale agricultural site, focusing on the production and storage of olive oil. In later years, elements of the villa was repurposed for Christian worship, whilst the villa's central patio area was used as a necropolis
, referred to as the ' necropolis ad sanctos '.