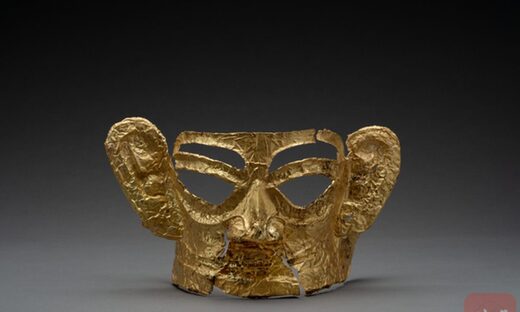 A complete gold mask 37.2 centimeters wide, 16.5 centimeters high and about 100 grams in weight was unearthed from No.3 Pit
of the Sanxingdui Ruins, the local cultural relic authority announced on Thursday.
The golden mask shares
a similar size and the same facial features as one of the bronze heads unearthed
at the Sanxingdui Ruins.
"We speculate that this golden mask was a part of the face of the bronze head instead of a separate object," Ran Hongling, head of the Sanxingdui Institute of Archaeology, told the Global Times.