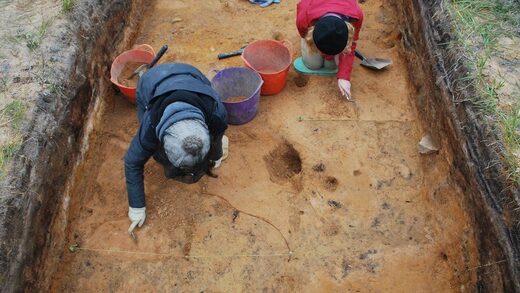 New research has uncovered rare evidence of people living in Scotland's mountains after the end of the last Ice Age.
Archaeologists found stone tools and traces of firepits and possible shelters in Deeside in the Cairngorms.
Finds from the Mesolithic period, also known as the Middle Stone Age, are rare and usually made in lowland areas.
Archaeologists describe the evidence in the Cairngorms as "exciting".
The research,
published in the Proceedings of the Prehistoric Society
,
adds to existing evidence from a handful of other upland sites
.