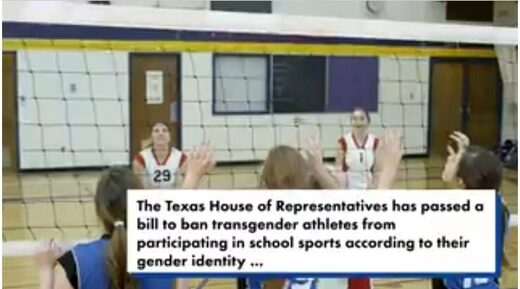 Texas House passes bill banning transgender athletes from participating in school sports based on gender
The Republican-controlled Texas House has approved a bill that will make transgender students play on school sports teams based on their biological sex.
House Bill 25 was
passed 76-54
on Thursday after Texas lawmakers debated for more than 10 hours.
The proposed legislation means students in K-12 public schools will only be allowed to play on school athletic teams that align with the gender they were assigned at birth.