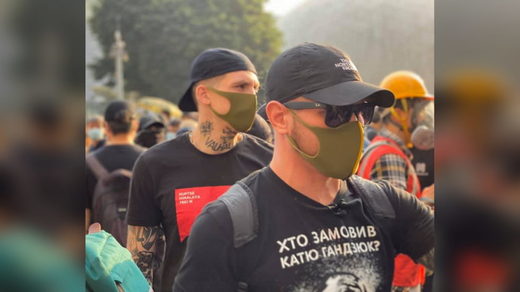 A group of Ukrainian far-right activists traveled to Hong Kong to check out violent anti-government protests. They claimed it was merely a tourist trip, and that they were not neo-Nazis
. Facts tell otherwise.
The group of muscled and heavily-tattooed young men from Ukraine descended last week upon the streets of the autonomous Chinese territory, gripped by chaotic protests for months. The 'tourists' were eager to see the sights - barricades and burning things - as well as watch the show, as in the clashes between protesters and police.
Then they shared their experience online, posting photos with local protesters and footage of the carnage. Here's a video from one of them - Serhii Filimonov, also known under nickname 'Son of Perun' - dubbed "Hong Kong gave us a family welcome."