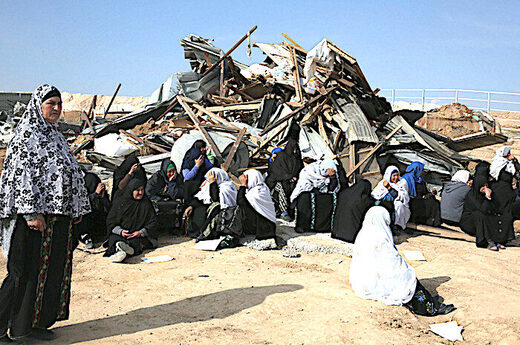 A top Israeli reserve general had called for a repeat of the 1948 military operation that led to Israel's control over the
Negev ("Naqab") Desert
and the displacement of thousands of Palestinians.
The general was commenting on
protests
by Palestinians in the Negev against Israeli razing of their lands.
Major General Yom-Tov Samiah,
who served as commander of the Southern Zone in the Israeli Army during the Second Intifada, said in a tweet:
"Operation 'Yoav' will soon return to liberate the Negev. Luckily General Shaike Gavish [who led the operation at the time] is alive. He will pass on some lessons. If we continue at this rate of loss of control we will have to retake the Negev and Galilee. Civil war is on the doorstep."
Operation
'Yoav'
was launched by Israeli forces in October
1948
to capture the Negev Desert, when
23 Palestinian towns and villages were destroyed and their populations made refugees in Jordan, the West Bank, and Gaza.