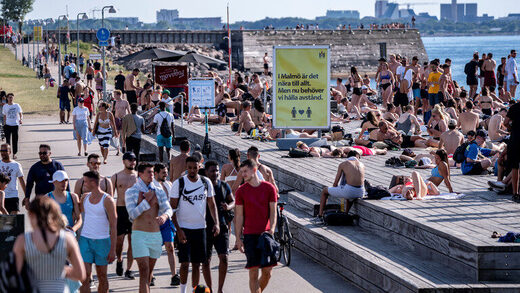 With much of Europe struggling to contain a second wave of coronavirus infections, a Danish professor has claimed that the pandemic "may be finished" in Sweden, thanks to herd immunity.
Sweden recorded 224 cases of Covid-19 on Thursday, a number roughly on par
with daily new infections for the last two months. No patients died.
However, the situation throughout much of Europe is different. 300,000 new cases were recorded across the continent last week, with the World Health Organization calling the spike in infections a "wake-up call." Even Sweden's neighbor, Denmark, saw an average of 61 cases per million people throughout the week, compared to Sweden's relatively modest 23.
Kim Sneppen, a professor of biocomplexity at Copenhagen's Niels Bohr Institute, believes that the Swedes are finally developing 'herd immunity' to the deadly virus.