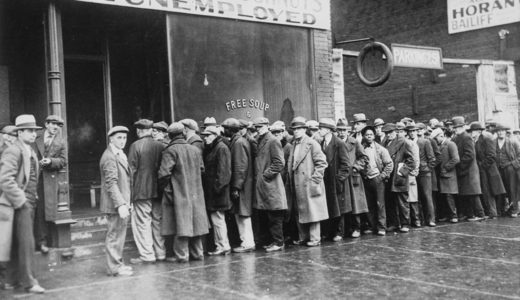 The headline of this piece is admittedly very, very dumb. It's dumb because everyone knows that real people work in economies. As such, it's on a par with news that paper is made from wood pulp, apples grow on trees and fire is hot.
But the reason it needs to be stated is that the past couple of weeks has convinced me that many people actually don't seem to know this at all. Judging by comments I have seen in numerous articles, and the pushback I and many others have received from questioning the proportionality of the measures put in place to deal with the outbreak of Covid-19, there seem to be many people who think that economies are all about money and commerce and wealth. Well, there is that, but principally they are about people.
It works like this: I or A.N. Other state that we believe shutting down most of the economy for an indefinite period is an astonishingly disproportionate and dangerous way of tackling the threat from Covid-19, and we are immediately assailed with responses that run along the following lines:
How can you equate money with people's lives?
I can't believe you're bringing the economy into it when we're talking about saving lives.
What a callous person you must be to put wealth and profit before people.
For what it's worth, I work for a company that deals with labour market data. On the systems we use, such data looks like a bunch of numbers. Yet we are aware, for example, that when we look at the numbers of jobs in the Restaurant and Pub sectors (approximately 1.6m in the UK),
each of the single digits that go to make up that number is actually a person. A real, live person. A person with thoughts and feelings. A person with a heart and soul. A person who works to earn money to put food on the table, to pay the rent, to keep the lights on. Some of them have families, and therefore have dependants to feed, clothe, shelter etc as well as themselves.