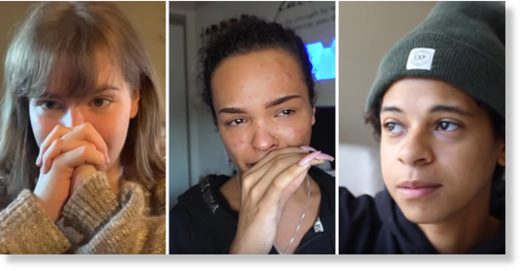 "Detransitioning" is a touchy topic for the trans community. Individuals who medically transition only to figure out later that they were never truly trans are a probably unsurprising phenomenon. It's only common sense that a certain number of people who take the leap into hormone treatments or cosmetic surgery may end up having a change of heart.
In the last few years, there has been a huge statistical rise in young people identifying as transgender.
According to The Children's Gender Service at the Tavistock in Britain, there were just 77 trans children at their clinic in 2010. By 2019, there were 2,950 patients with 3,000 more on the waiting list to be treated.
Many young adults are turning to vlogging their detransition experiences and stories on YouTube. As a trans woman myself, I remember these stories being rarer in the past. A few years ago, there were a few detransitioners on Youtube talking about their experiences, but not many. Now, there appears to be almost as many people talking about their transition failures as there are people talking about their transition successes.
What's the explanation for this? I have a few theories, the first being the overdiagnosis of mental disorders in children today. Now more than ever in history, we're quick to throw a kid who's disruptive in class or rowdy during recess on medication. As hormone replacement therapy becomes more commonplace, specifically for teens, i
t only makes sense that a certain number of those being overdiagnosed will end up on it.