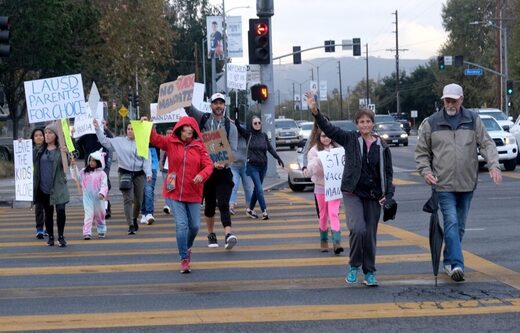 Thousands of
California
parents and teachers who oppose school
vaccine mandates
took part in a
statewide walkout
Monday.
SkyFOX was over a crowd of several dozen protesters carrying signs outside Birmingham High School in Van Nuys.
A group of over a dozen parents gathered outside Saticoy Elementary School in North Hollywood calling for school board members to resign and an end to vaccine mandates.
Southern California parents make their voices heard
"I'm here protesting the mandate because we don't believe that we should take it religiously, ethically or morally. We shouldn't be forced to take something without all the data,"
said
Los Angeles Unified School District
employee Hovik Saponghian.