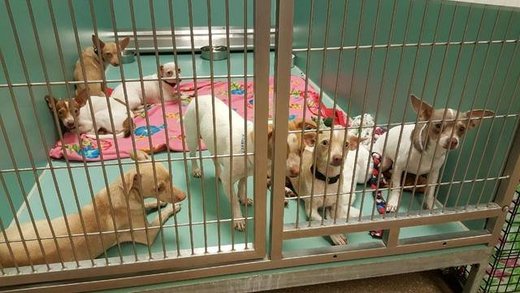 A Central Florida woman has been charged after authorities say she kept her two children and 24 Chihuahuas in a home filled with dog feces, trash and bugs.
Officials said the Port St. John home had dried, caked feces and urine, roaches and trash inside it, describing that the environment was in "no way safe for the animals, let alone the children who also were in the residence."
Investigators said two children, who weren't enrolled in school, had dog feces "caked" to the bottom of their bare feet. The Department of Children and Families removed the children from the home.