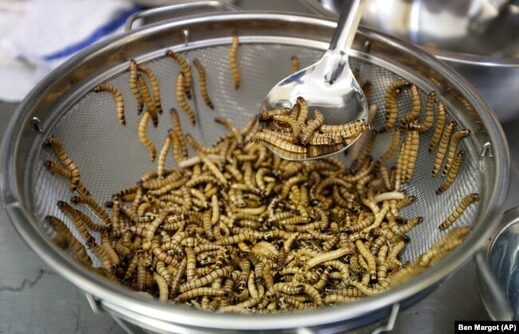 EU citizens who do not want to unknowingly eat insects should be particularly careful: The EU Commission has already approved four types of insects in different forms as "edible insects".
The
most recent approval
was on January 5: From now on,
after mealworms, grasshoppers and crickets, the grain mold beetle can also be used as an ingredient in foods such as bread, soups, pasta, snacks, peanut butter and chocolate products
.
The mealworm received the first approval for a so-called "edible insect" in June 2021: The EU Commission's Implementing Regulation 2021/822 approved the placing on the market of dried larvae of Tenebrio molitor (meal beetle) as a "novel food".
The SAS EAP Group from France has submitted the application and is allowed to market the mealworm in the Union.
It may be sold individually or with a maximum content of 10 grams in protein products, cookies, dishes made from legumes and pasta products
.