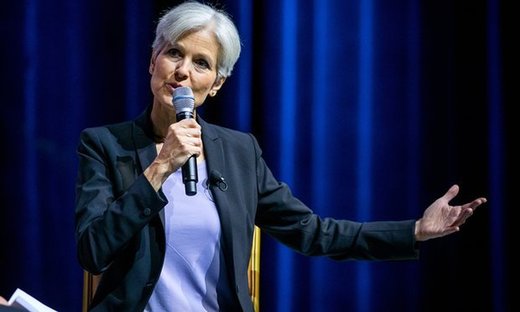 Green Party Presidential candidate Jill Stein said that, if elected president, she would launch a new investigation into the 9/11 attacks.
On the eve of the 15th anniversary of 9/11 Green Party Presidential hopeful Jill Stein has stated that if elected President of the United States, she would start a new investigation into the 9/11 attacks.
Stein claimed that the probe conducted during the George W. Bush years has "defrauded the nation."
In a statement published on her campaign site, Stein said that the 9/11 Commission study has not gone far enough it ints inquiry and that Americans...
" - want and deserve a comprehensive and independent" probe into the 9/11, which they haven't gotten so far.

"The Bush Administration initially said an inquiry was unnecessary, claiming that the perpetrators had been identified and their methods and motives were clear."
The twittersphere reacted to Steins' comments...
Sputnik News reports
...
As the elected US president, the Green Party hopeful pledged a renewed push for finding the "truth," by initiating a probe where investigators "would have access to the considerable body of responsible independent research that has emerged over the last 15 years." She also said a separate commission on 9/11, consisting of people with no interest "in protecting the reputation and careers of foreign affairs and intelligence communities," would be gathered.

As of now, Stein has a 3.3 percent level of support among electorate, according to the most recent RealClearPolitics poll.

The statement appeared in the wake of the legislation allowing victims and families of 9/11 attacks to sue Saudi Arabia for their losses was adopted by the US House of Representatives.