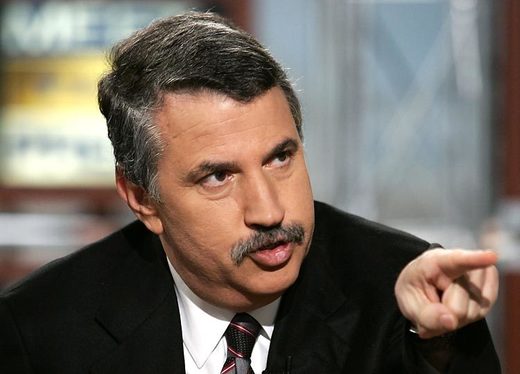 Reading a
recent post
, I made the critical error of clicking on the link to a Thomas Friedman column. I will not engage Friedman's
screed
against Ilhan Omar - for the record, I'm on Team Ilhan - because I believe Friedman has too much blood on his keyboard to be seriously engaged. I will, however, take exception to an aside of his. Friedman writes:
I am not dual loyal. I always put America first, but I want to see Israel thrive - just like many Irish-Americans, Italian-Americans, and Indian-Americans and others feel about their ancestral homelands.
Don't know how to break it to you, Tom, but Israel isn't your ancestral homeland.
You were born in Minnesota in 1953.
Your parents also lived in the US. Wherever your grandparents came from, it wasn't Israel, since it didn't exist at the time.
What you're referring to, Tom, without even noticing it, is the myth that Jews today are all the descendants of Jews who once lived in Palestine, and as such have an eternal right to the land.
This is the founding myth of Zionism, and it often masquerades as history.
Let's blow it up, shall we?