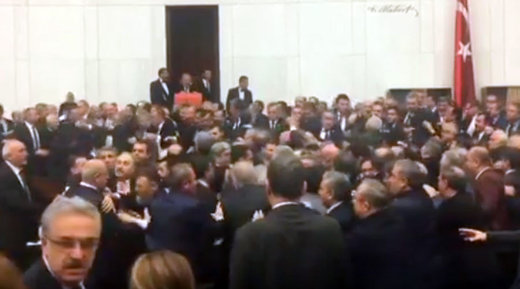 Mayhem erupted in the Turkish parliament after an MP handcuffed herself to the rostrum in protest at constitutional reforms that would put more power in the hands of President Recep Tayyip Erdogan.
Independent lawmaker Aylin Nazliaka's actions sparked clashes between opposing sides of the house at odds over Erdogan's measures to extend presidential control.
Turkey has been in a state of mounting crisis since a failed coup attempt in July.
Turkey's parliament has already approved a number of
articles
for reform, but if fully passed, the new legislation would mean that the president can appoint ministers and chief state officials, issue decrees, dissolve the parliament, and rule Turkey until 2029.