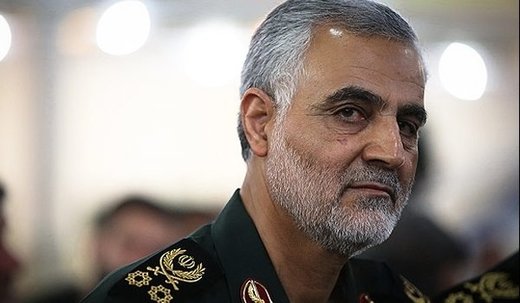 Islamic Revolution Guards Corps (IRGC)
Quds Force Commander Major General Qassem Soleimani is in Syria in preparation for a large-scale operation by the Syrian army and popular forces in Southern Aleppo
, a resistance movement announced on Monday.
According to the media center of Hezbollah al-Nujaba, a major Iraqi Shiite resistance movement fighting against terrorism, General Soleimani has traveled to Syria after intensified clashes between the governmental forces and terrorists in Southern Aleppo province the Persian-language MNA reported.
It added that General Soleimeni was in Syria on Sunday to be briefed on events and operations of Nujaba forces in Southern Aleppo.
This is while
the IRGC Quds Force commander was in Iraq in recent days to render advisory services to the Iraqi forces in operations to liberate Fallujah
.