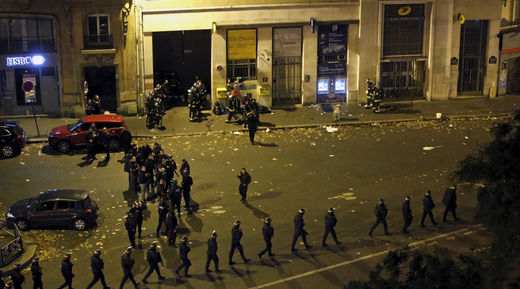 Once the Paris police decided to storm the Bataclan theater, where four terrorists were holding dozens of people hostage, the assailants decided to detonate the suicide belts they were wearing, according to local media reports, who added that over 110 people died as a result of the siege.
Three of the attackers were killed after letting off their explosive devices, while the fourth died after being shot by police. The exact number of hostages killed is still unknown. The
Le Parisien
newspaper claims over 100 people died, with at least a dozen suffering injuries.
People evacuated from the theatre have been rushed to hospitals. Both witnesses and police sources describe the scene as
"real carnage,"
with dead bodies all over place.
The exact number of people taken hostage at the Bataclan concert hall remains unknown. The media has reported varying figures, ranging from 60 to 100 people.