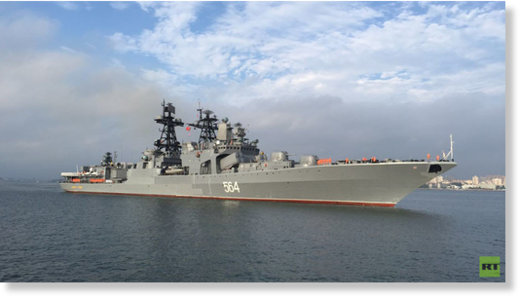 Russia and China are launching an eight-day naval exercise in the South China Sea on Monday. The drills will include anti-submarine warfare, vessel rescue, joint air defense, and taking an island with amphibious and airborne troops.
The South China Sea is a major trade route, as well as a source of regional tension, with several powers, including China, contesting sovereignty over parts of the sea. The Russian-Chinese drill, which is being held off China's southern Guangdong Province, is not directed against any third party, the two countries' militaries said.
"Our cooperation is not aimed against anyone and is meant to protect our mutual interest and ensure security in all naval regions. It's good to have two powerful nations cooperate,"
said Admiral Aleksandr Fedotenkov, deputy commander of the Russian Navy.
Both countries provided Navy surface ships, submarines, fixed-wing aircraft, ship-borne helicopters, and armored amphibious equipment, said Chinese Navy spokesperson Liang Yang.