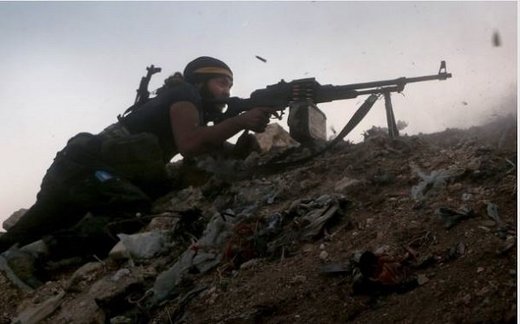 As time runs out on Vladimir Putin's offer for Jihadi fighters to quit eastern Aleppo peacefully, and as the Russian fleet approaches the Syrian coast, Al-Qaeda again launches despite heavy losses assault to break siege of eastern Aleppo.
Having nursed their wounds following their
defeat
of a few days ago, the Al-Qaeda led Jihadis today attacked western Aleppo again.
As is always the case with the fighting in Syria, it is difficult to get a clear picture of what is going on. However this appears to be a major attack, with more Jihadis brought in from other fronts to replace the earlier losses, and with the Jihadis making their usual use of their now traditional tactic of hurling explosive laden trucks driven by suicide bombers at the Syrian army defenders (this tactic is actually of diminishing value since the Syrian troops have become practised at destroying these trucks before they reach their targets).