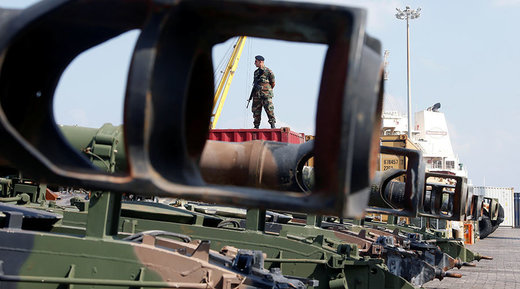 The US has delivered a new shipment of weapons and military equipment to Lebanon in an attempt to bolster the Middle Eastern nation in countering extremists and militant groups from neighboring war-torn Syria.
The shipment provided to the Lebanese army by the US includes 50 armored vehicles, 40 artillery pieces, and 50 grenade launchers. This new $50 million package brings US military aid to Lebanon to $220 million this year, Reuters reports, citing the US ambassador to Lebanon, Elizabeth Richard.
The US handed three military helicopters over to the Lebanese army in March, while the UK promised to provide training for Lebanon's Land Border Regiments.
The UK is to spend $30 million to train Lebanese troops in special "urban counterterrorism" techniques over three years.