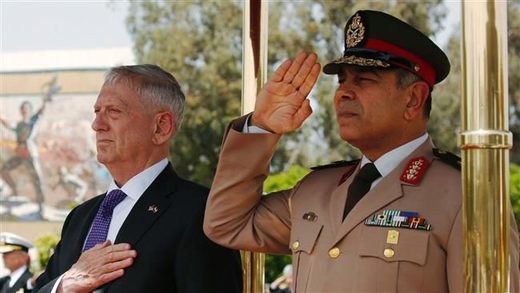 Egypt has announced that it will resume hosting joint military exercises with the United States following an eight-year hiatus.
Colonel Tamer el-Rifai, an Egyptian military spokesman, said Tuesday that the two countries would begin the 10-day maneuver on September 10.
Egypt and the US began the drills, known as the "Bright Star", in 1981 and staged it each two years until 2011 when former US President Barack Obama decided to suspend the action following a popular uprising that led to the ouster of the long-time dictator Hosni Mubarak.
The Obama administration then cancelled the exercises after a democratically-elected government was removed from power in a coup led by then army chief and current president Abdel Fattah el-Sisi. The military strongman was elected to power next year but failed to convince Washington to resume the drills as the White House felt increasing pressure over its inaction to deal with human rights abuses in Egypt.