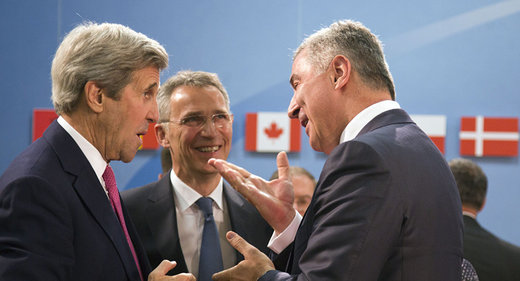 Last week, NATO foreign ministers signed an accession protocol for Montenegro, paving the way for the former Yugoslav nation's entry into the bloc.
Speaking to Politico Europe, Prime Minister Milo Dukanovic frankly outlined the real reasons his government has pushed for NATO accession: Montenegro needs Western money and Western troops.
On Thursday, Dukanovic signed Montenegro's accession protocol with NATO, a move Russian NATO envoy Alexander Grushko
warned
would weaken regional security and deepen divisions within Europe. For its part, German newspaper Deutsche Wirtschafts Nachrichten
noted
that the
move was aimed at encircling Russia
, and might lead to the destabilization of the European continent.
In the Balkan nation itself, opposition Democratic Front leader Milan Knezevic said that
nearly 55%
of Montenegrans are opposed to their country becoming a member of the alliance, with nearly 58% in favor of a referendum on the issue. The divide in public attitudes over the bloc is particularly strong given the fact that the country was bombed by alliance warplanes less than two decades ago during the NATO bombing of Yugoslavia.