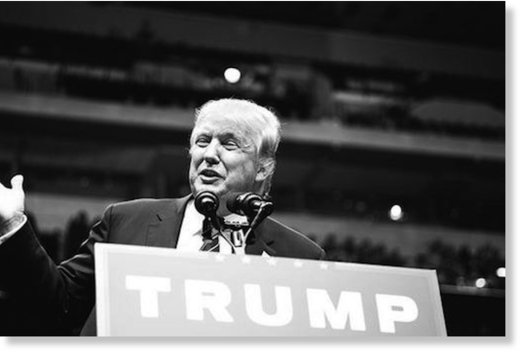 Since the beginning of his presidential campaign, Trump had been savaged by the National Security establishment, castigated as unfit to lead, dangerous, incompetent, and ignorant. These criticisms were woven together in an August 8 letter signed by fifty former National Security officers, denouncing a possible Trump presidency. His national security team was also severely ridiculed by establishment media from the
New Republic's
"Trump's Court Jesters", as "a rogues' gallery of outcasts and opportunists, has-beens and never-weres, conspiracy-mongers and crackpots," to the "Who?" of
'
Top experts confounded by advisors to Donald Trump" from the
New York Times
. Trump responded to the letter stating that these are the same people who brought us two decades of war - and his advisor Sam Clovis sardonically remarked that the National Security team is composed of people who "work for a living."
Putting aside these castigations, Trump's most egregious national security
faux pas
is his contestation of the Russophobic paradigm that has dominated US foreign policy since the end of WWII and the establishment of the National Security Act of 1947. Trump's contestation further amplifies his purported
hubris
to even raise the question of NATO - and his contemplation of the end of the seven decade US occupation of Europe ("We cannot afford it"). Such perspectives fly in the face of the entire history of the National Security establishment, which, since the founding of the National Security Council (NSC), has sought to contain its former allies (Russia, and then, China) and maintain US hegemony on the European continent.