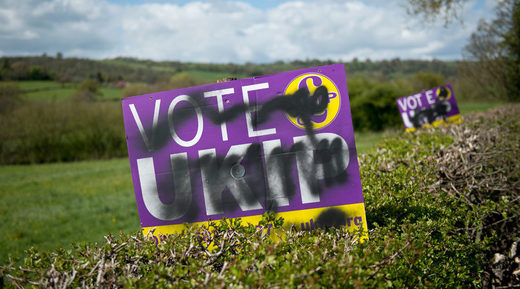 Officials of the UK Independence Party (UKIP) have accused Theresa May's Conservative Party of stealing their proposals, while vowing that the party will not be irrelevant after Brexit.
Patrick O'Flynn, UKIP's economic spokesman, mocked the Tories by urging them to "steal another policy" from
the Euroskeptics' manifesto
.
"We could, I think, be forgiven for finding it galling that the ever-pragmatic Tory party has lately donned so many of our clothes,"O'Flynn added.