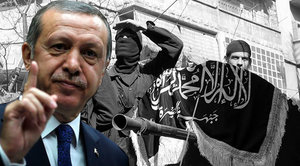 Turkish President Recep Tayyip Erdogan seems to believe that he can call the shots in his dealings with the EU because Brussels needs Ankara if it wants to tackle the refugee crisis,
Germany's N-TV television news channel asserted, calling Erdogan's strategy "a bitter game of political blackmail."
The media outlet
compared
Erdogan's behavior to that of a shopper at a supermarket. The Turkish president, according to N-TV, has constantly been asking for more, but failed to deliver much.
Some of his demands and initiatives include additional
$3.3 billion in aid
, building a new
refugee city in Syria
, asking Germany to take refugees directly from Turkey, carte blanche to deal with the Kurds, as well as the facilitation of trade and visa requirements with the EU.