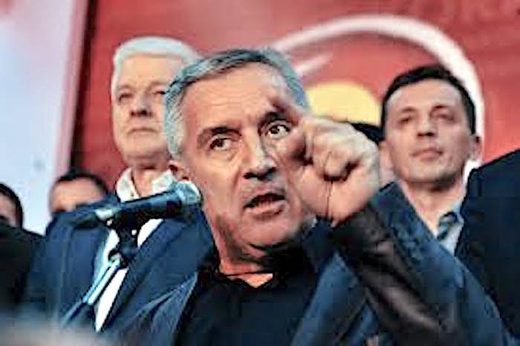 As the hysteria over the wholly fictional links between the Trump administration and Russia continues unabated, claims have been circulating about
a supposed Russian plot to overthrow the government of Montenegro so as to prevent that country from joining NATO.
To say that the 'evidence' for this is thin would be an understatement. The
best summary
is in the
Guardian
Montenegrin police arrested a group of Serbian nationals on the eve of the 16 October vote and two Russian suspects are wanted over the alleged plot to seize parliament and assassinate former president and prime minister Milo Đukanović.

Montenegrin authorities had previously said the conspiracy was orchestrated by "Russian nationalists" but special prosecutor Milivoje Katnić went a step further on Sunday evening, suggesting that Russian authorities were involved.

"So far we have had evidence that Russian nationalist structures were behind [the plot], but now also that Russian state bodies were involved at a certain level," Katnić told local media. "The organs of the Russian state must investigate which bodies are involved and open a criminal trial over these acts."

A spokesman for the Russian president, Vladimir, Putin, dismissed the allegations. "These (are) absurd accusations ... We do not interfere in the internal affairs of other countries, including Montenegro," Dmitry Peskov said on Monday.

According to Katnić, a key witness, Aleksandar Sinđelić, a nationalist Serb, was invited to Moscow by Eduard Sismakov, a member of "Russian military structures", to be cleared for the mission. Sismakov, using the alias Shirakov, "asked him to work first to prevent Montenegro from entering Nato. That is the sole motivation of these structures," Katnić said. Montenegrin prosecutors suspect 25 people, mostly Serbs, of links to the alleged coup, and are searching for two Russians, including Sismakov, who is believed to be the main organiser.

In other words the entire weight of the claim
of Russian involvement in the supposed coup
rests on the supposed connection between the plotters and an individual identified as "Eduard Sismakov".
As to who Eduard Sismakov is,
he has been identified by the BBC
as
a former deputy military attache to Poland.