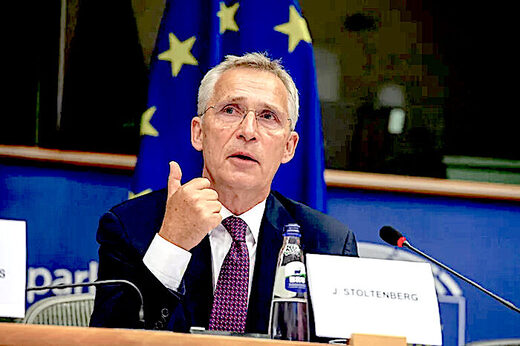 NATO is looking into a more permanent increase in the number of troops in the Western Balkans to keep tensions under control, NATO Secretary-General Jens Stoltenberg said on Monday.
The North Atlantic Treaty Organization sent hundreds of additional forces to Kosovo from Britain and Romania after a battle between police and armed Serbs holed up in a monastery turned a quiet village in northern Kosovo into a war zone on Sept. 24.
"We are now reviewing whether we should have a more permanent increase to ensure that this doesn't spiral out of control and creates a new violent conflict in Kosovo or the wider region," Stoltenberg told reporters on a visit to Kosovo.

Comment: Translation: To ensure that NATO has greater control over its chaos creation in the region.


The gunbattle in September prompted new international concern over stability in Kosovo, which has an ethnic Albanian majority and declared independence from Serbia in 2008 after a guerrilla uprising and a 1999 NATO intervention.

Comment: By now it's obvious that NATO foments instability in order to justify its interventions.


Some 50,000 Serbs who live in north Kosovo do not recognise Pristina's institutions and see Belgrade as their capital. They have often clashed with Kosovo police and international peacekeepers, but
the violence in September was the worst in years
.
NATO's KFOR peacekeeping mission, which has been in operation since 1999, comprises over 4,500 troops from 27 countries.