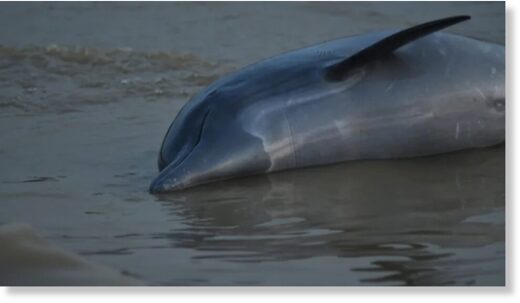 The bodies of the mammals were discovered last week in the waters of Lake Tefé, approximately 520 kilometers west of the city of Manaus, the Mamirauá Sustainable Development Institute informed on Friday, notes Agerpres.
The exact cause of death has not yet been determined
. However, it is believed to be related to the current heat and drought, phenomena that have generated lake water temperatures of over 39 degrees Celsius.
Many rivers in the Amazon basin are carrying much less water than the average of recent years. The normal dry season is now exacerbated by the El Niño climate phenomenon.
Amazon dolphins are the largest river dolphins, reaching about 2 to 2.5 meters and weighing between 85 and 185 kilograms.
"Amazon dolphins are exposed to numerous threats, such as the effects of hydroelectric plants, mercury pollution and conflicts with people," said Mariana Paschoalini Frias from the environmental organization WWF.