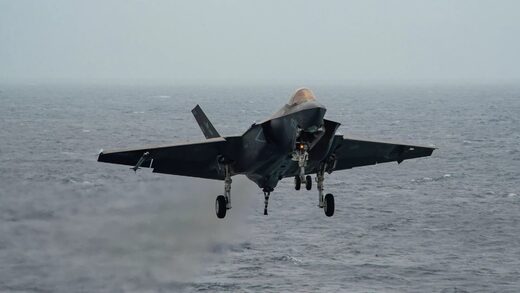 Joint Base Charleston said in a statement that the debris of a F-35 fighter jet that went missing over South Carolina this weekend was discovered two hours north of the air base.
The stealth fighter jet was in autopilot mode when the pilot ejected, suggesting the aircraft could have remained airborne for some time, media reports citing military officials earlier indicated.
"Personnel from Joint Base Charleston and Marine Crops Air Station Beaufort, in close coordination with local authorities, have located a debris field in Williamsburg County. The debris was discovered two hours northeast of JB Charleston," the air base said in a statement on Monday.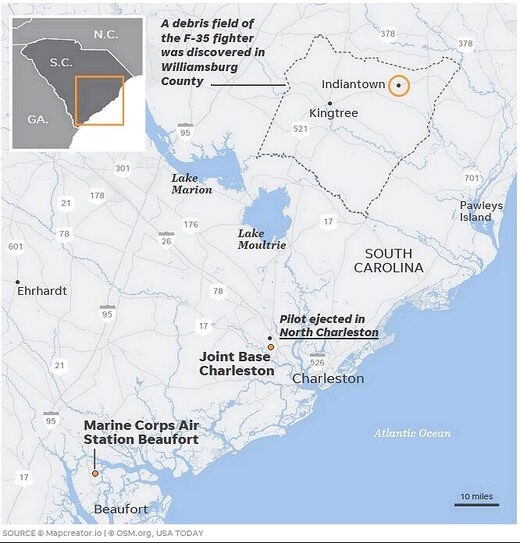 The air base further urged members of the community to avoid the area as the recovery team worked to secure the debris field.
Moreover, Marine Corps commandant Eric Smith is reportedly issuing a two-day stand down for all aircraft units inside and outside the United States.
Search efforts by the service had initially seen officials focus on areas north of Charleston, specifically surrounding Lake Moultrie and Lake Marion, as that was the jet's last known location.
JJ Gertler, a senior analyst at the Teal Group defense consultancy, speculated to British media that military authorities were likely unable to immediately track the aircraft due to electronics on the transponder being "fried" once the pilot managed to eject from the jet.
"The entire cockpit would have been subjected to rocket exhaust and so all of the electronics, the chips, may well have not survived that, including the system that signals where the airplane is," Gertler said. "If it did go into water, that signal would not be able to be found."
Gertler noted it was "extremely unlikely" the F-35 continued flying as a result of the said damages.
Earlier, chaos consumed netizens as officials issued a call for the public to help service members find the aircraft, with one individual questioning how "the most advanced jet in the US military" managed to disappear.
An investigation into the incident remains ongoing.