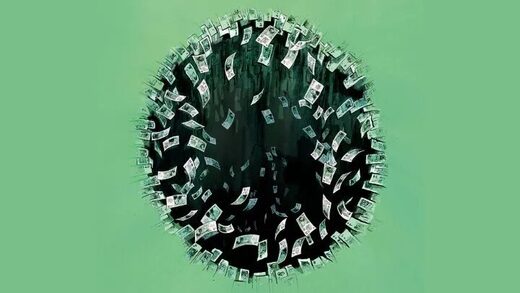 How did Europe's most ambitious nation on net zero turn into a laggard? Reality, that's what
Things are not going well in Germany's bid to reach net zero by 2045, five years earlier than Britain's own unrealistic target. For months, the German government has been trying to devise a way to save its heavy industry from high energy prices which are sending production fleeing to Asia.
Just last year, chemicals giant BASF announced that it would invest in a new £10 billion plant in China rather than Europe, thanks to the cost of energy.
Now, the government seems to have found a way. It is going to raid its £200 billion climate transition fund, which was supposed to invest in green technology. The fund was also meant to compensate householders who have been groaning under the expense of policies such as next year's proposed ban on new gas boilers.
Instead, some of the money will be going towards subsidizing cheaper energy for heavy users (although householders may end up paying more). Needless to say, some of the subsidies will be disappearing into the pockets of the owners of coal-fired power stations - given that some of these have had to be fired up again to cope with the disappearance of Russian gas.
At the same time, Germany is pushing back against EU proposals for new reporting requirements on climate and other environmental issues. It wants to change the rules so that they affect only companies employing more than 500 people, rather than 250.
The German car industry has already succeeded in watering down an EU ban on petrol and diesel cars from 2035 - internal combustion engines will still be allowed if they are capable of being run on synthetic 'e-fuels' manufactured from hydrogen and carbon dioxide.
Given that you can make synthetic fuels to any recipe you like, this effectively means that the car industry will be able to continue making internal combustion engines pretty much as now.
So how did Europe's most ambitious nation on net zero turn into a laggard (without actually ditching the increasingly unreachable 2045 target)? Reality, that's what.
For years, Germany pursued a policy of relying on cheap Russian gas while hoping that some solution to the problem of intermittent renewables would magically appear. This is a policy which it continued even as Putin lined up his tanks on Ukraine's borders - three nuclear power stations were closed prematurely on New Year's Eve 2021.
Now, the costs are becoming clearer.
Wind and solar are not going to deliver sufficient energy that is cheap and reliable enough to replace all fossil fuels - at least not without some as-yet unclear technology to allow the affordable storage of vast quantities of energy.
The inevitable result of trying to plough on with net zero will be yet more sections of German industry disappearing off to South Asia, which is unencumbered by legally-binding targets.
The question is, which country will become the first to rat on its net zero target, to find some of putting it off, watering it down - or changing the definition of what counts? There must be a lot of money on it being Germany, although it may still take a few years before any government feels brave enough to admit the inevitable.
Ross Clark is a leader writer and columnist who has written for The Spectator for three decades. His books include Not Zero and The Road to Southend Pier.