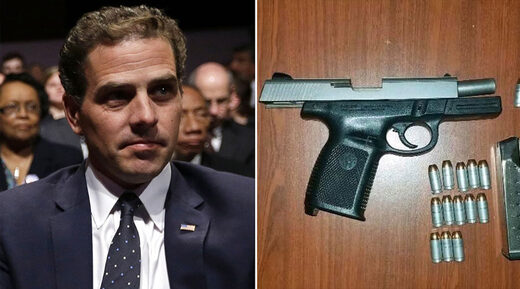 Hunter Biden indicted on three gun charges
FOX News contributor Jonathan Turley said Friday that Hunter Biden will likely not face jail time for his gun charges because he is a first offender. He told "America's Newsroom" that Hunter could also face other indictments following the gun charges.
JONATHAN TURLEY: I said when the indictment came out that first of all, the 25-year period is unrealistic. He's [Hunter Biden] a first offender. But more importantly, these are not going to be daisy chain. They're not going to run consecutively. They would run concurrently even if he's convicted on all three. As a first offender, he would then get a substantial reduction from the maximum. But there is a real chance that he would get no jail time at all. The question is whether this is just the start of a series of indictments and whether he's looking at some other charges coming down the pike.
President Biden's son, Hunter Biden, was indicted Thursday on federal firearm charges and could face up to 25 years in prison, according to court documents.
Biden is facing three criminal counts, including making a false statement in the purchase of a firearm, which carries a maximum of up to 10 years in prison, a $250,000 fine, and three years of supervised release, the documents show.
The second count, a false statement related to information required to be kept by a federal firearms licensed dealer, can garner up to five years in prison, a $250,000 fine, and three years of supervised release.