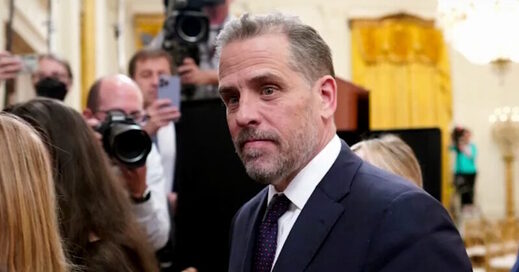 The removal was on the order of the DOJ, according to the whistleblower's attorneys
The IRS on Monday removed the "entire investigative team" from its long-running tax fraud probe of first son Hunter Biden in alleged retaliation
against the whistleblower
who recently contacted Congress to allege a cover-up in the case,
The Post
has learned.
The purge allegedly was done on the orders of the Justice Department, the whistleblower's attorneys informed congressional leaders in a letter.
"Today the Internal Revenue Service (IRS) Criminal Supervisory Special Agent we represent was informed that he and his entire investigative team are being removed from the ongoing and sensitive investigation of the high-profile, controversial subject about which our client sought to make whistleblower disclosures to Congress. He was informed the change was at the request of the Department of Justice," Mark Lytle and Tristan Leavitt wrote.
The whistleblower, who supervised the Hunter Biden probe since early 2020, hasn't publicly identified the first son as the subject of the case that he says is being brushed under the rug, but congressional sources confirmed it.
"On April 27, 2023, IRS Commissioner Daniel Werfel appeared before the House Committee on Ways and Means. He testified: 'I can say without any hesitation
there will be no retaliation
for anyone making an allegation or a call to a whistleblower hotline.' However, this move is clearly retaliatory and may also constitute obstruction of a congressional inquiry," the lawyers went on.
"Our client has a right to make disclosures to Congress ... He is protected by 5 U.S.C. § 2302 from retaliatory personnel actions — including receiving a 'significant change in duties, responsibilities, or working conditions' (which this clearly is) because of his disclosures to Congress.
"Any attempt by any government official to prevent a federal employee from furnishing information to Congress is also a direct violation of longstanding appropriations restriction. Furthermore, 18 U.S.C. § 1505 makes it a crime to obstruct an investigation of Congress," Lytle and Leavitt wrote.
The whistleblower's team added:
"We respectfully request that you give this matter your prompt attention. Removing the experienced investigators who have worked this case for years and are now the subject-matter experts is exactly the sort of issue our client intended to blow the whistle on to begin with."
The IRS and Justice Department did not immediately respond to requests for comment.
Hunter Biden's legal team and the White House also did not immediately respond.
The whistleblower's representatives declined to comment further.
Hunter, 53, is under investigation for not paying taxes on millions in largely foreign-sourced income.
He was in good spirits Monday and gave journalists a thumbs-up while seated near his dad, President Biden, at the graduation ceremony for his daughter Maisy from the University of Pennsylvania.
The first son wrote in communications retrieved from the abandoned laptop that he
paid up to "half" of his income
to his father, and Hunter frequently involved then-Vice President Biden in his international business relationships.
The whistleblower was ousted from the investigation, along with an unknown number of subordinates, at roughly the same time as the Justice Department
released
a long-awaited report by special counsel John Durham detailing bias in the FBI's investigation of former President Donald Trump's alleged links to Russia.

Comment: Nothing hinky there, move along.


The more than 300-page report dominated the evening's news coverage.
The IRS whistleblower emerged last month when Lytle informed Congress that his client wanted to share information about "preferential treatment" in the Hunter Biden case and alleged
false testimony
to Congress by Attorney General Merrick Garland, who repeatedly assured lawmakers that Delaware US Attorney David Weiss can unilaterally make charging decisions in the investigation.
Leavitt, president of the group Empower Oversight, later joined as co-counsel.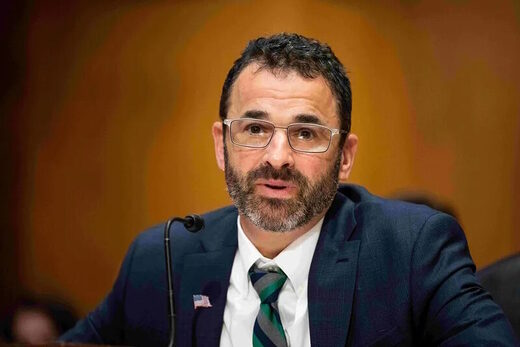 The informant, who has yet to appear at the Capitol, already made disclosures to inspectors general at the Justice and Treasury departments.
Just one week after the whistleblower stepped forward, Hunter's attorneys
met with
Justice Department leaders in a sign that a charging decision may come soon in the tax fraud investigation that reportedly began in 2018.
NBC reported last month that there was
"growing frustration"
within the FBI over the fact that Weiss, a Trump administration holdover
recommended to his post by Delaware's two Democratic senators,
had not yet brought charges against Hunter Biden after the bureau concluded most of its work last year.
A different whistleblower informed Sen. Chuck Grassley (R-Iowa) this month that the FBI has an informant file from 2020 alleging that Joe Biden
accepted bribes
as vice president. House Oversight Committee Chairman James Comer (R-Ky.) issued a subpoena for it, but last week
the FBI refused
to give the document to Congress.
Hunter
confirmed
he was under investigation for tax fraud shortly after his father won the 2020 election, and he reportedly borrowed about $2 million last year to pay off back taxes, though doing so doesn't legally absolve him of the original non-payment.
The federal investigation reportedly has looked at whether Hunter laundered money, violated the Foreign Agents Registration Act, and lied about his drug use on a gun purchase form.
House Republicans, meanwhile, are investigating President Biden's role in his family's overseas dealings, through which Hunter Biden and first brother James Biden earned millions from partnerships with wealthy people in countries where their powerful relative held sway.
Joe Biden met with his relatives' business associates on many occasions — including those from
China
, Kazakhstan, Mexico,
Russia
and Ukraine — and
House Republicans allege that Biden family members offered no legitimate business services and were merely selling access to the US government.