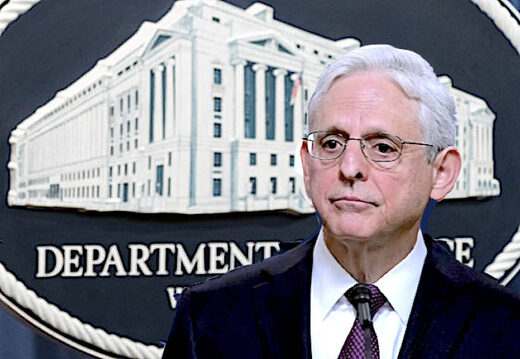 Attorney General Merrick Garland is the unnamed official whose sworn testimony before Congress is being challenged in a bombshell letter from an IRS whistleblower's attorney that also alleges
a cover-up in the Hunter Biden criminal investigation
,
The Post
has learned.
Attorney Mark Lytle wrote Wednesday that the longtime IRS employee wants to provide information to congressional leaders to "contradict sworn testimony to Congress by a senior political appointee" — Garland —
and also to detail "preferential treatment" in the criminal probe of the first son.
The whistleblower already made disclosures to the inspectors general of the Treasury and Justice departments. However, due to a quirk of federal law,
he needs congressional approval to more fully describe his allegations to his own lawyers, which he wants to do before testifying to lawmakers.
Garland has repeatedly claimed under oath that
Delaware US Attorney David Weiss,
a Trump administration holdover recommended in 2017 by the state's Democratic senators,
is able to criminally charge Hunter Biden without the permission of other Justice Department leaders,
despite Republicans challenging the factual accuracy of that claim.
Garland in April 2022
told Sen. Bill Hagerty
(R-Tenn.) that "there will not be interference of any political or improper kind" in the investigation of Hunter Biden led by Weiss.
"He is the supervisor of this investigation, We put the investigation in the hands of a Trump appointee from the previous administration, who is the US attorney for the district of Delaware, and ... you have me as the attorney general, who is committed to the independence of the Justice Department from any influence from the White House in criminal matters."
In March, Sen. Chuck Grassley (R-Iowa)
pressed Garland
over whether Weiss was truly able to bring charges without the approval of other Justice Department officials, specifically if the alleged crime occurred outside Delaware.
Grassley said at the time:
"In April 2022, you testified to Sen. Hagerty that the Hunter Biden investigation was insulated from political interference because it was assigned, as you just now told me, to the Delaware US Attorney's Office. However, that could be misleading. Without special counsel authority, he could need permission of another US attorney in certain circumstances to bring charges outside the district of Delaware. I would like clarification from you with respect to these concerns."
The 70-year-old Garland, a former federal judge, replied that
Weiss is able to charge Hunter Biden even for crimes that occurred outside Delaware.
Garland said:
"The US attorney in Delaware has been advised that he has full authority to make those kind of referrals that you're talking about or to bring cases in other jurisdictions if he feels it's necessary. And I will assure that if he does, he will be able to do that."
Grassley pressed:
"Does the Delaware US attorney lack independent charging authority over certain criminal allegations against the president's son outside of the district of Delaware?"
Garland responded:
"If it's in another district, he would have to bring the case in another district, but as I said, I've promised to ensure he's able to carry out his investigation and that he be able to run it and if he needs to bring it in another jurisdiction, he will have full authority to do that."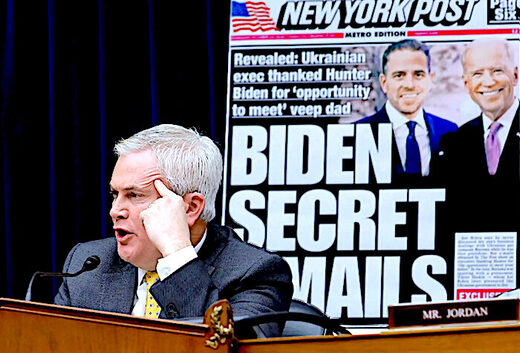 During the back-and-forth, the Iowa senator said,
"If Weiss ... must seek permission from a [President] Biden-appointed US attorney to bring charges, then the Hunter Biden criminal investigation isn't insulated from political interference, as you publicly proclaimed."
Giving false testimony to Congress can be a crime punishable by up to five years in prison if it's proven that the error was intentional. The Justice Department declined to comment.
The anonymous whistleblower since early 2020 has supervised the IRS's investigation of Hunter Biden
for alleged tax evasion and related crimes linked to the 53-year-old's foreign income from countries including China and Ukraine.
Weiss' office reportedly is
considering related charges against the first son
involving money laundering and unregistered foreign lobbying, plus lying about drug use on a gun purchase form.
Hunter Biden reportedly borrowed
about $2 million
last year to pay off his tax bill in an effort to head off criminal charges, though doing so does not legally absolve him of his original non-payment.
House Republicans, meanwhile, are investigating Joe Biden's role in Hunter and first brother James Biden's international business dealings.
Hunter earned up to $1 million per year to serve on the board of Ukrainian gas firm Burisma while his vice president dad led the Obama administration's Ukraine policy. Hunter and James Biden also received at least $4.8 million in 2017 and 2018, beginning shortly after Joe Biden left office as VP, from an arrangement with CEFC China Energy, according to a
Washington Post
review of documents from Hunter's abandoned laptop.
Joe Biden allegedly met with his relatives' associates from the
Burisma
and
CEFC China Energy
ventures — and met while still vice president with his family's
Mexican
,
Kazakhstani
and
Russian
associates, as well as with the
CEO of a Chinese investment fund
co-founded by Hunter in 2013 after he hitched a ride aboard Air Force Two for an official trip to Beijing.
Lytle, the whistleblower's attorney, wrote Wednesday to congressional committee leaders:
"Despite serious risks of retaliation, my client is offering to provide you with information necessary to exercise your constitutional oversight function and wishes to make the disclosures in a non-partisan manner to the leadership of the relevant committees on both sides of the political aisle."
White House spokesman Ian Sams said Thursday that Biden had nothing to do with alleged malfeasance in the probe:
"Since he took office and consistent with his campaign promise that he would restore the independence of the Justice Department when it comes to decision-making in criminal investigations, President Biden has made clear that this matter would be handled independently by the Justice Department, under the leadership of a US Attorney appointed by former President [Donald] Trump, free from any political interference by the White House.

"He has upheld that commitment."
Hunter Biden's attorney Chris Clark attacked the whistleblower in a Thursday statement to NBC:
"It appears this IRS agent has committed a crime. It is a felony for an IRS agent to improperly disclose information about an ongoing tax investigation. The IRS has incredible power, and abusing that power by targeting, embarrassing, or disclosing information about a private citizen's tax matters undermines Americans' faith in the federal government. Unfortunately, that is what has happened and is happening here in an attempt to harm my client."

Comment: There is no faith to be undermined.


Lytle called the Clark statement "really unfortunate" in an interview on Fox News'
Special Report
Thursday evening.
"My client wrestled with whether or not to come forward. He had a lot of sleepless nights about coming forward with this. At the end of the day, he decided that he could not live with himself if he stayed quiet and said nothing. So he's coming forward, but he knows that he's gonna be attacked. And, you know, attacks like this are kind of what he was worried about. But he wants to come forward, tell the truth.

"He instructed us to reach out to both Democrats and Republicans on the Hill and let those statements — if they want to hear them — come into the Hill and talk to them and let those statements rest where they are."
The attorney wrote to Congress on Wednesday that his client wants to ensure that he complies with all relevant laws before providing more detail on underlying tax issues — so much so that even his legal team remains in the dark about certain information.
Lytle wrote:
"Out of an abundance of caution regarding taxpayer privacy laws, my client has refrained from sharing certain information even with me in the course of seeking legal advice. Thus, it is challenging for me to make fully informed judgments about how best to proceed.

"My goal is to ensure that my client can properly share his lawfully protected disclosures with congressional committees. Thus, I respectfully request that your committees work with me to facilitate sharing this information with Congress legally and with the fully informed advice of counsel. With the appropriate legal protections and in the appropriate setting, I would be happy to meet with you and provide a more detailed proffer of the testimony my client could provide to Congress."
Federal law requires congressional permission for the whistleblower to consult with their attorneys on the substance of tax issues before testifying to Congress, which he is seeking from Senate Finance Committee Chairman Ron Wyden (D-Ore.) or House Ways and Means Committee Chairman Jason Smith (R-Mo.).