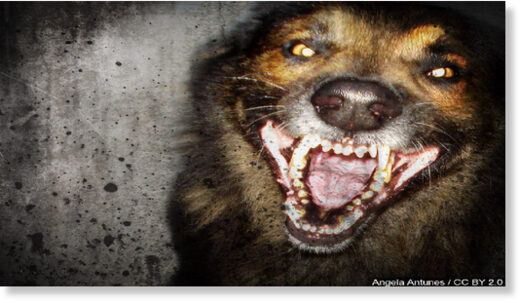 In a shocking incident, a 55-year-old woman was mauled to death by stray dogs at a village in Madhya Pradesh's Seoni district on Saturday. Giving details, police said the incident was reported at Mundrai village under Kanhiwada police station limits, around 20 km from the district headquarters.
"A post-mortem conducted on the woman's body revealed that she had sustained deep wounds from animal bites. The doctor who conducted the procedure has said that the woman may have died due to dog bites. No other injury marks were found on the body," Kanhilwada police station in-charge Monis Singh Bais told news agency PTI.
Police said the matter will be clear once the forensic report arrives. In the meantime, the victim's relative said a pack of stray dogs was around a tree when the woman was heading towards a field at around 7 AM on Saturday.
Locals witness dogs eating woman's body
Later, some locals found the dogs eating the body and informed villagers and the Kanhiwada police. The forest officials were also informed about the attack on the woman.
Seoni's sub-divisional officer of forest Yogesh Patel told PTI that the manner in which the woman's flesh had been eaten, it didn't appear to be an attack by wild animals.
He further added that there is no forest in the 5 km radius from the spot of the incident. Meanwhile, some villagers alleged that the Seoni Municipal Council caught stray dogs in the city and released them near the village.
Chief Municipal Officer (CMO) of Seoni R K Karveti, however, said that no campaign against stray dogs was carried out in the city recently.
Dog attack incidents in Telangana
Last month, a 5-year-old boy died after he was attacked by a stray dog while playing on the streets in Telangana's Khammam district. Notably, this was the second dog attack incident in less than a month. The little boy succumbed to his injuries while being shifted to a hospital for treatment.
Street dogs kill child in Hyderabad
Prior to this incident, another 4-year-old boy was mauled to death by street dogs at a housing society in Hyderabad. In a similar incident the next day, another 4-year-old boy was wounded after a pack of stray dogs attacked him in the city.
Giving details, Special Chief Secretary to the Telangana Government, said he has directed the officials to pay special attention on controlling stray dogs and take an action plan on war footing to prevent such incidents.